Empowering Indigenous people through tech
​​​​​​​Read Time : 3 minutes
This National Indigenous History Month, we pause to reflect on the Indigenous people who lost their lives at Residential Schools across the country. It's a painful reckoning of our collective history and the need for continuing focus on truth and reconciliation. RBC will continue to be a bank that acts on reconciliation in genuine and meaningful ways, including through partnerships with Indigenous nations to drive economic growth and create positive social change.

In June, Canadians celebrate National Indigenous History Month to honour the history, heritage and diversity of Indigenous peoples in Canada. It is a chance to appreciate the strength of our First Nations, Inuit and Métis people, but also an opportunity to recognize the challenges that many of these communities continue to face.

When it comes to the field of technology, many Indigenous communities face a digital divide, which includes lack of access to high speed internet, computers and other digital technologies. Despite the fact that the UN declared access to the internet a human right, only 24 per cent of households in Indigenous communities have access to quality, high speed internet access, versus 94 per cent of all Canadian families.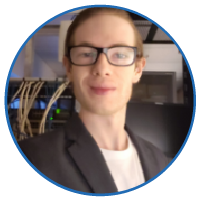 Matthew Roberts
Mohawk Community Member, RBC Indigenous People's Development Program (IPDP) Associate
"I grew up in a smaller non-Indigenous town in Ontario with minimal access to a computer or the internet until I was in my early teens – I am now the only Indigenous person I know working in cybersecurity," said Matthew Roberts, a member of the Mohawk community and an Associate through RBC's Indigenous People's Development Program (IPDP). "I love working with technology, doing research, solving problems, and I enjoy roles that are both research-based and also hands-on."
The 2-year rotational program enables recent graduates to develop the skills and network needed to build their professional experience. Through the various rotations, IPDP Associates gain exposure to different areas of the business, including technology. It also includes one special rotation that allows grads to give back to an Indigenous Community organization while applying their skills.

"The importance of technology has become even more evident over the past year due to virtual working, but some of our brightest Associates still face barriers in accessing it," said Gurjeet Srinivas, IPDP Program Manager. "Through IPDP, we are playing a role in helping Indigenous peoples to develop skills that will allow them to choose and develop careers in tech."

The IPDP program is specifically designed for candidates who self-identify as Indigenous/Aboriginal (First Nations, Inuit, Métis) peoples of Canada.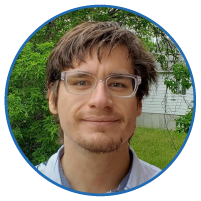 Wallace Peterson
RBC Indigenous People's Development Program (IPDP) Associate
"Not all Indigenous communities have the internet technologies to work remotely. With a download rate of 5 Mbps, I looked to using MyVirtualPC to solve my internet issues. Using it, I was able to have access to RBC internet speeds through a virtual desktop. I haven't had issues since." said Wallace Peterson, an IPDP Ascociate.