​​​​​​​​​​​​​​Accelerating RBC's Mobile Journey with Split with Friends
Read Time : 2 minutes
This article originally was published
here
.
The new RBC Mobile Split with Friends is generating widespread curiosity from clients as well as positive feedback.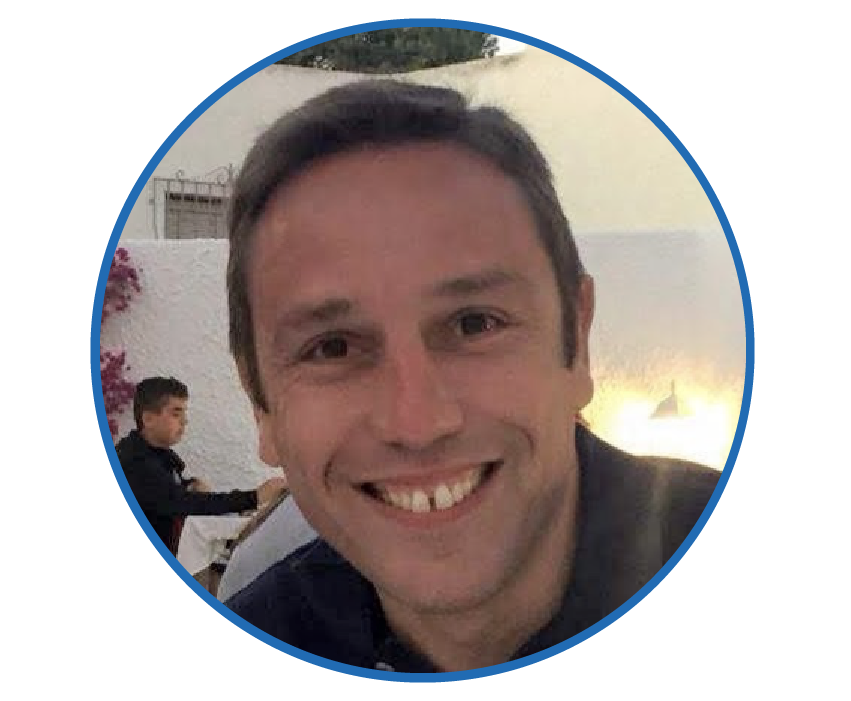 Juan Martin
When Juan Martin first joined RBC in 2017, the bank was still in the infancy of adapting to mobile as a key channel to engage with clients. At that time, RBC mobile app ranked fifth among Canada's largest banks.
Martin had previously worked for Nokia during the early years of mobile phones. Having a front-row seat to the smartphone revolution, Martin had a deep understanding of the intersection between hardware and software, along with the seemingly limitless possibilities the technology would soon offer global consumers.

As Senior Director, Mobile, Martin has helped the digital team prioritize mobile as a key distribution channel for its products and services. Today, it is seen as "the front door of the bank" and plays a central role in RBC's digital transformation.

"We started to think how we could spread out the channel and be a bigger part of the RBC ecosystem," says Martin.

Martin's team began partnering with different lines of business across the bank, harnessing data to focus on problem-solving. At the time, many financial institutions, RBC included, looked at their mobile apps in a much different way.

The early days of RBC Digital
"When we first started thinking about mobile, we thought it would simply be another capability for moving your money. But through the years, that dynamic has changed. There was an expectation from our clients — and the business — for it to be something more."

The team's ambitious vision was to ensure the bank's clients had more connection to their money through their phones.

Ian Leung, Director of Mobile Product, who works with Martin, has fond memories of the early days at RBC Digital.

"Being here during that period of growth was really amazing. We were like a medium-sized start-up, embedded within a larger organization," said Leung, who joined RBC after a previous role at IBM.

"A really safe and protected environment was built for us to get close with each other and bond as a team. We really opened up with each other and built that trust. In the end, everybody grew their knowledge of the app, and took ownership of the product as a whole outside of what their role would require," explained Leung.

Six years later, RBC Mobile is ranked #1 according to JD Power's 2022 Canadian Banking Mobile App Satisfaction Study, which includes feedback from more than 1,500 retail banking customers of Canada's large and midsize banks.

Creating Split with Friends
As the team searched for ways to simplify and streamline transactions for mobile banking users, the ability to test ideas led to the creation of innovations like the newly-released Split with Friends on RBC Mobile. Split with Friends makes the often difficult task of splitting group expenses easier and faster, enabling clients to quickly request, collect, track and follow up on funds owed to them. No more awkward texts to colleagues, friends or roommates asking for funds. Split with Friends does that work for you.

While the pandemic had a slight impact on the timing of the feature's release, it ultimately served a growing need. The monthly volume of Interac e-Transfers transactions sent by RBC clients grew by an unprecedented 74 per cent during the pandemic.

"It was a thoughtful process in terms of understanding the need, and how that need can be translated into a product that actually speaks to the users," said Martin. "We had to strike the right balance between providing value to our clients, while we kept innovating for the bank."

While the feature is still in its early phase, Split with Friends is already generating widespread curiosity and positive feedback among RBC's clients, according to Martin. Nearly two-thirds of RBC clients — namely younger customers who regularly use Interac e-Transfer services — have already checked out the feature.

RBC clients and the future of mobile banking
As for the future of RBC Mobile, Martin and his team are working on solving even more challenges for clients.

"The challenge that we are looking at right now is how we can have better — and more — conversations with clients in this channel. How we can expand those moments and make sure that we are viable for them?"

The future of the RBC Mobile team's work is in creating new forms of convenient and engaging digital tools for RBC's clients, as well as helping redefine what banking means in a mobile-first age.

To learn more about Split with Friends and other mobile features, visit RBC Mobile.