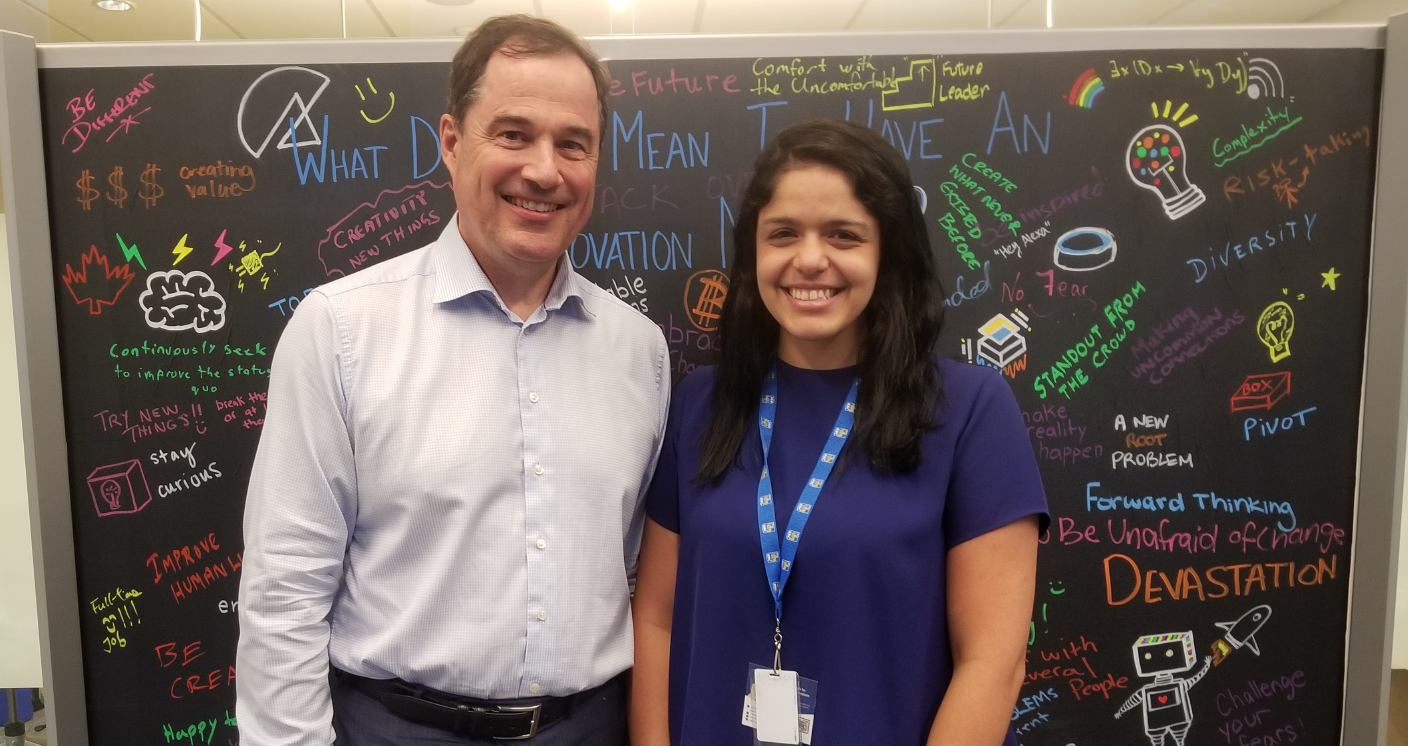 After seeing the scale and scope of tech and the culture at RBC, Nathalia fell in love. "This is a place where coffee chats with senior leaders is actually possible", she recalls.
​​​​​​​
Her passion landed her role as the very first RBC student ambassador George Brown College, going on to win an award for her efforts. Now, she works full-time as a Vulnerability Manager on RBC's Global Cybersecurity Team, defending applications and systems from hackers.
An Advocate for Inclusion
Nathalia continues to be a powerful advocate for inclusion. An academic club she founded at George Brown has evolved into the Women Developers of Toronto group. This network aims to inspire and connect young women in tech, hosting workshops and careers session to kickstart their careers.
​​​​​​​
Nathalia is also involved in other diversity and inclusion initiatives at RBC, including a Mosaic Toronto, an employee resource group that helps RBCers who are visible minorities or newcomers to Canada.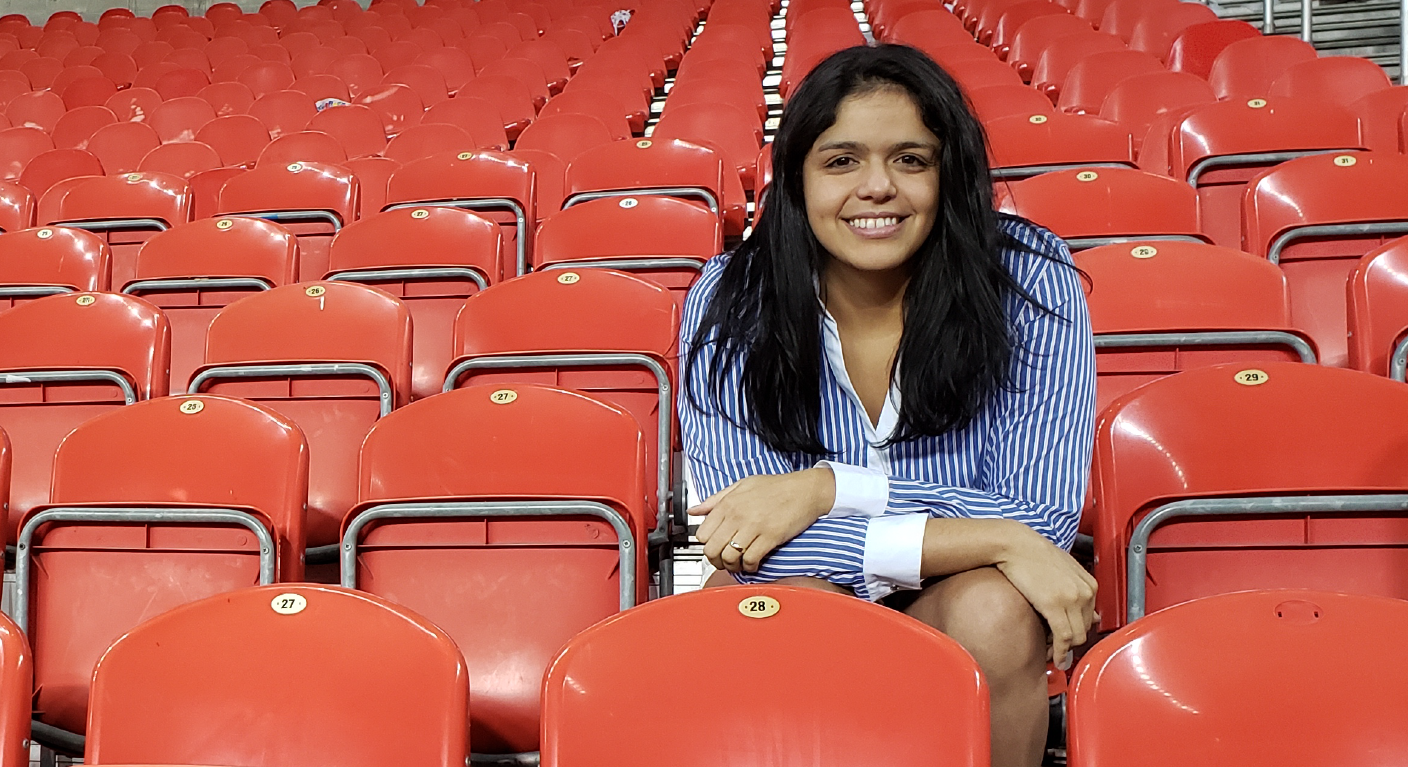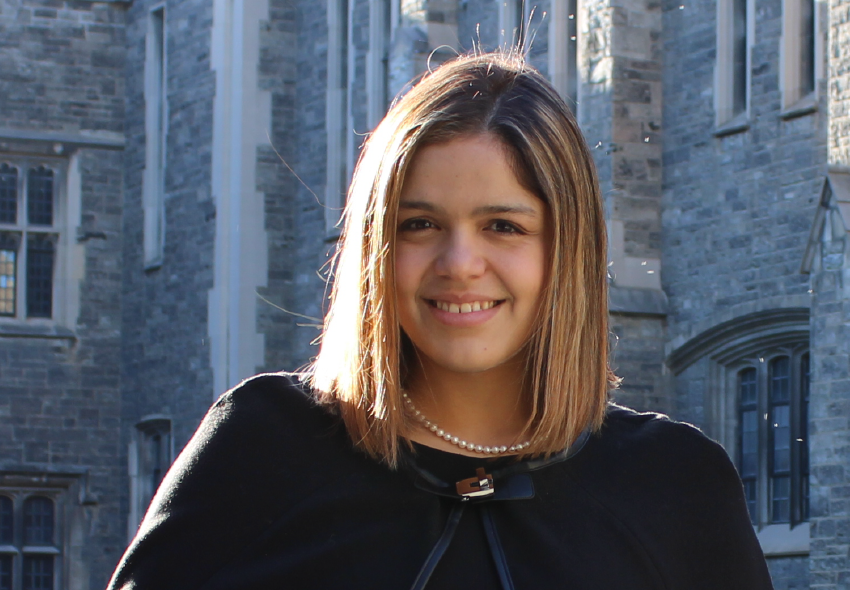 "RBC has a great amount of its focus and investment in tech, but also in human capabilities, diversity and inclusion – it's a winning combination. I love that I can use my creativity and passion to solve challenges at my job."
Nathalia Silva
Nathalia has felt a sense of "imposter syndrome" from time to time. An engineering student turned computer science graduate, she has always been passionate about technology, but has often felt the pressures of being the only woman in the room.
​​​​​​​
"Employee Resource Groups like Women in Tech have helped me connect with other ladies. Even though we are in different roles, levels and locations around the world, we are still working together to promote diversity and inclusion," says Nathalia. "In our mentorship program, we work on embracing our identities as women in tech, overcoming our fears and empowering ourselves."
Paving a Path for New Talent
Nathalia also leads an internal engagement program for RBC's Global Cybersecurity interns. This program offers networking opportunities, workshops, and mentorship to all students in her department. "I realized learning about RBC culture and connecting with others was so important, and I wanted to make sure everyone had the same experience I did."